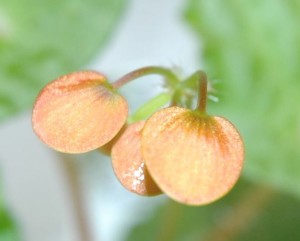 We are the Knickerbocker Chapter of the American Begonia Society. We meet to discuss the horticulture of Begonias.

Tuesday, September 13, 2016
6:00 p.m. – 8:00 p.m.
244 West 54th St
Room 1210


Topic: Summer Roundup

Note the meeting date is on Tuesday since the annual ABS convention is occurring during our usual date.

Talk to be given by Tim Kokott
Come to a summer themed party and bring your Begonias. There will be a round table discussion by individual members about how their plants fared over the summer.
Thursday, October 13, 2016
6:00 p.m. – 8:00 p.m.
244 West 54th St
Topic: ABS Convention Highlights
Bring cuttings, baggies and markers!! There will be lots of material.
Bring dues of $12 if not paid; checks made out to Knickerbocker Chapter ABS.
Mail to:
Wallace Wells
PO Box 2034
Old Chelsea Station
New York, NY 10113-2034
– or, if desired-
Send by PayPal
Wallace Wells, Pres.
Check out our Facebook page at http://www.facebook.com/begoniasnyc
We have an e-mail  list bego-nuts@begoniasnyc.org write to